It just goes to show that the love of horses and riding knows no age limit! 93-year-old Queen Elizabeth was spotted taking a leisurely horse ride around the grounds of Windsor Castle on Remembrance Day, this past Monday, with her head groom, Terry Pendry. The last time Queen Elizabeth was seen riding a horse was back in 2018, right after her great-grandson Prince Louis was born.
The Monarch wore a long navy coat, headscarf and sunglasses for the outing. The Queen has always had a love of horses after being given a Shetland Pony at age 4. She attends the Windsor Horse Show annually and is known to get spirited when watching horse racing at Royal Ascot and the like.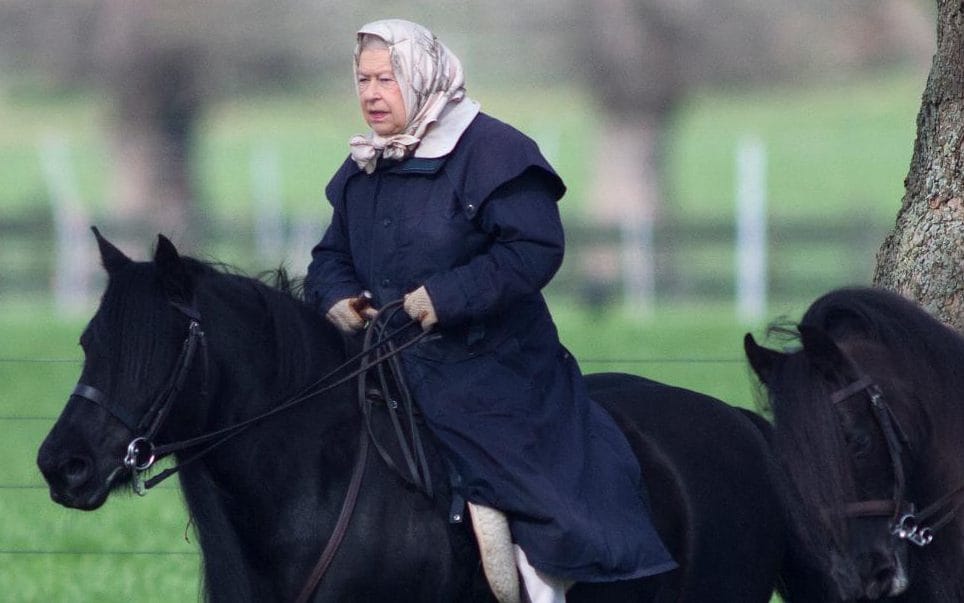 Her love of horses has been passed on to next generations of Royals as well. The Queen's Daughter, Princess Anne, became the first royal to compete in the Olympics in 1976 in Montreal. Anne's daughter, Zara, followed in her mother's footsteps and won a silver medal at the 2012 Olympics as part of the Great Britain Eventing Team.
Photo Credit: The Telegraph